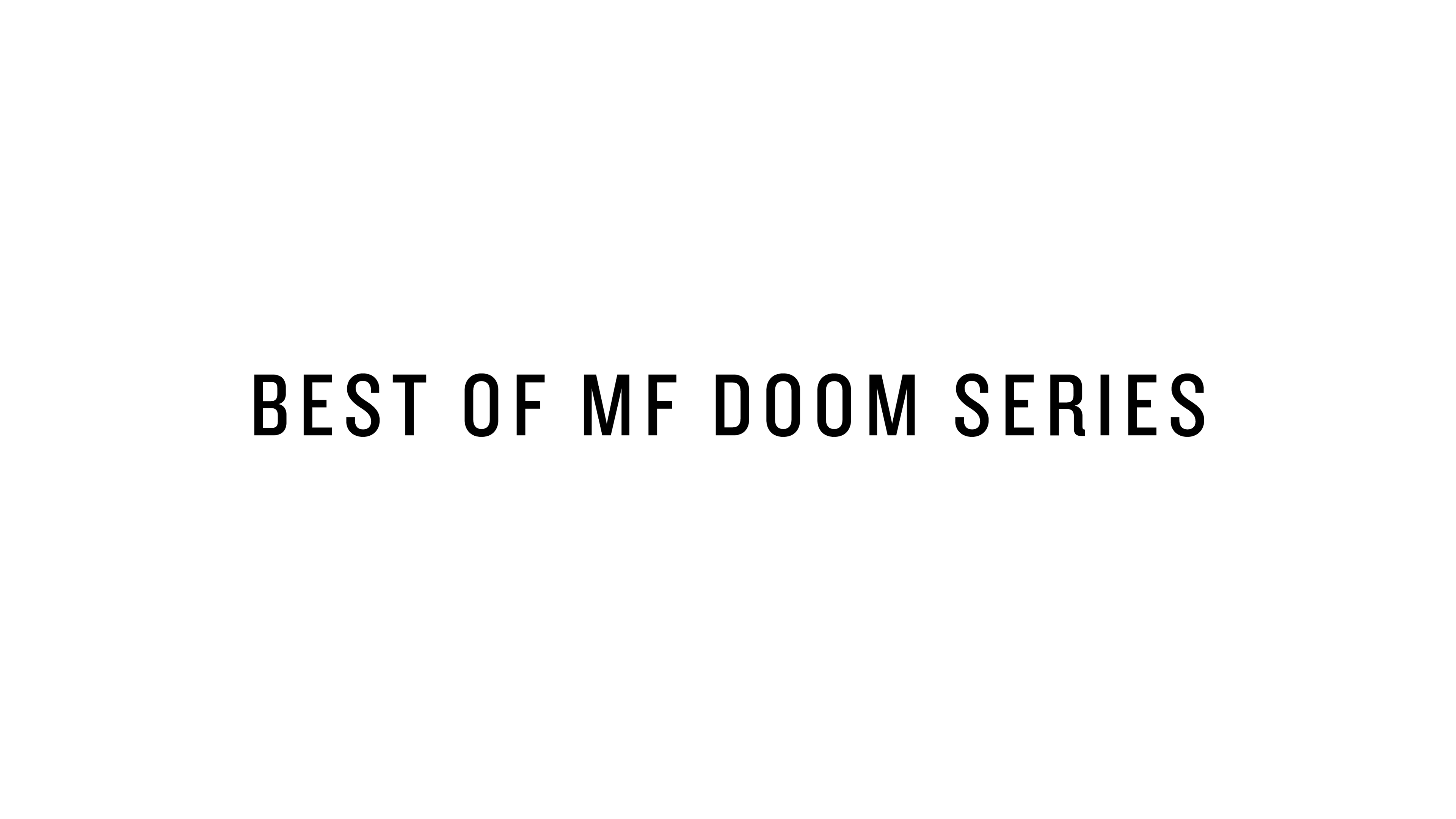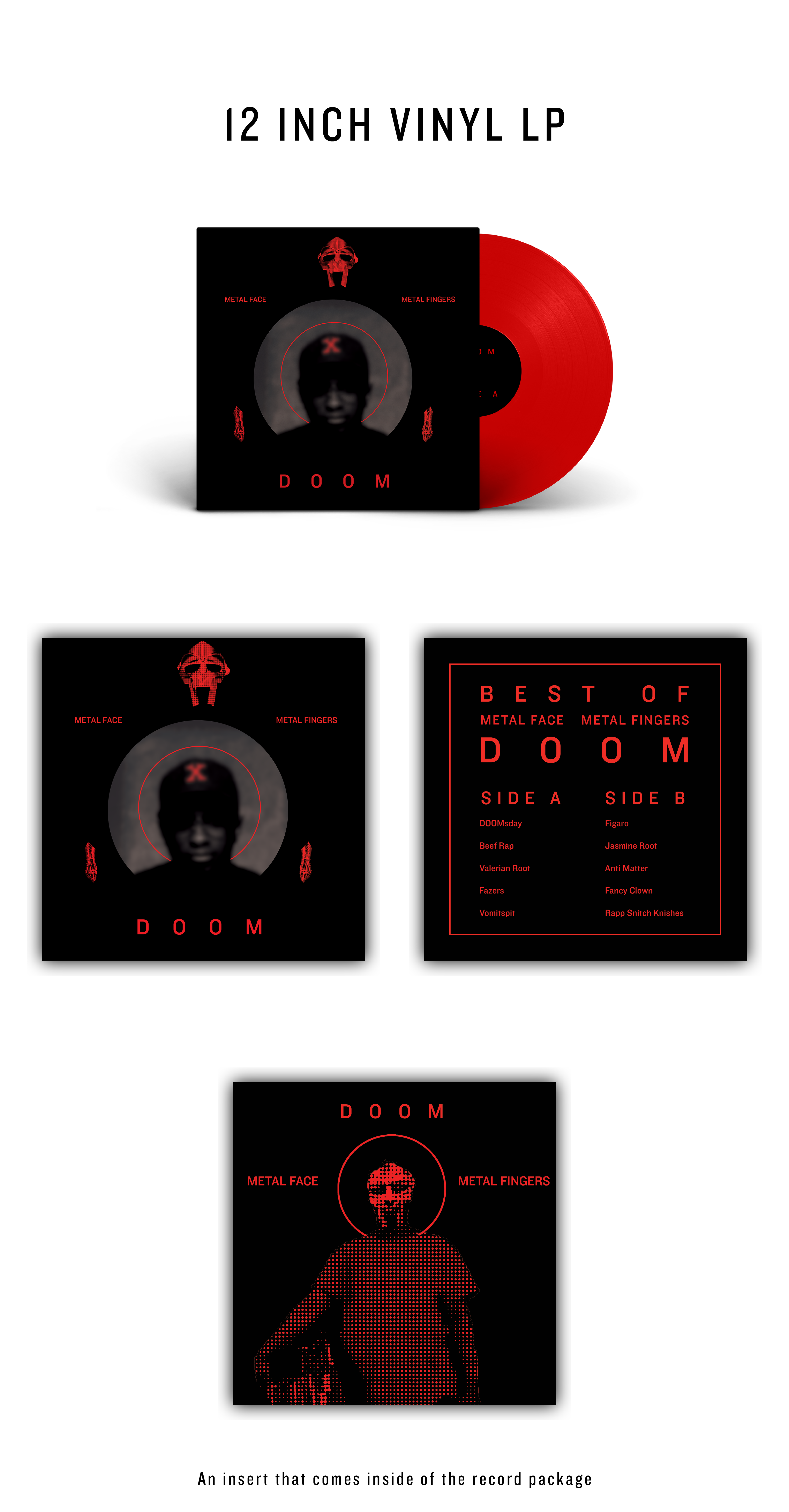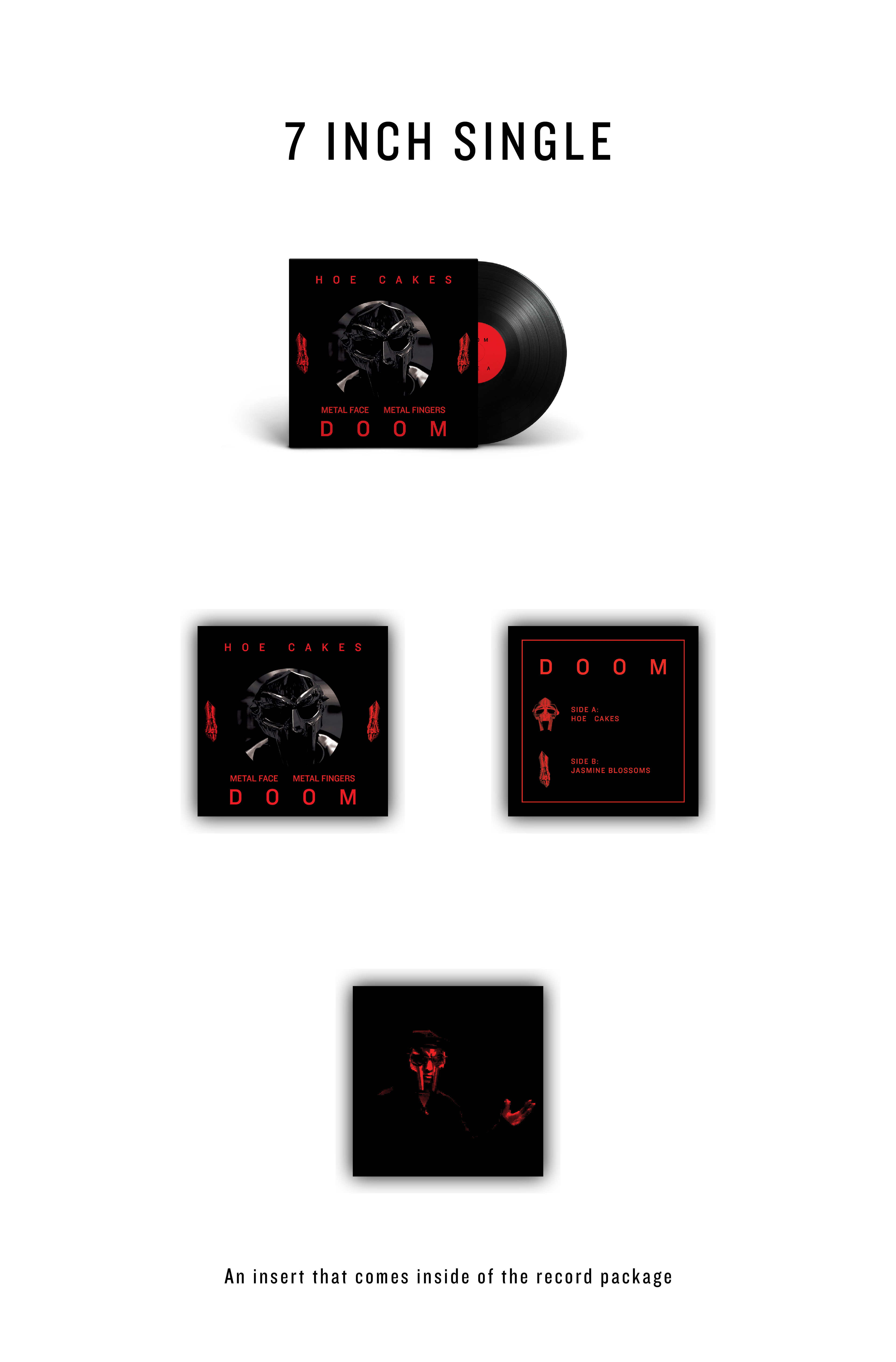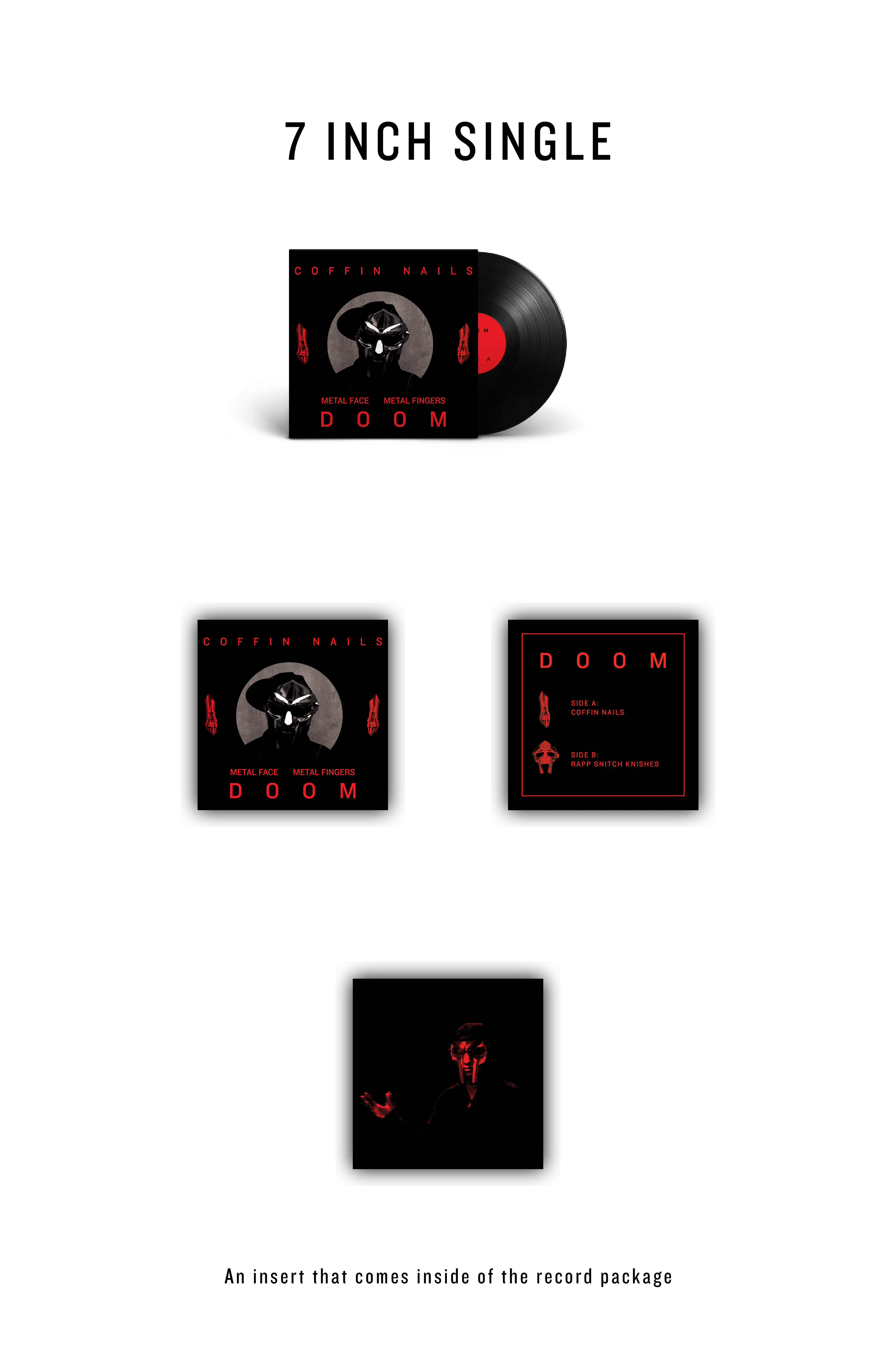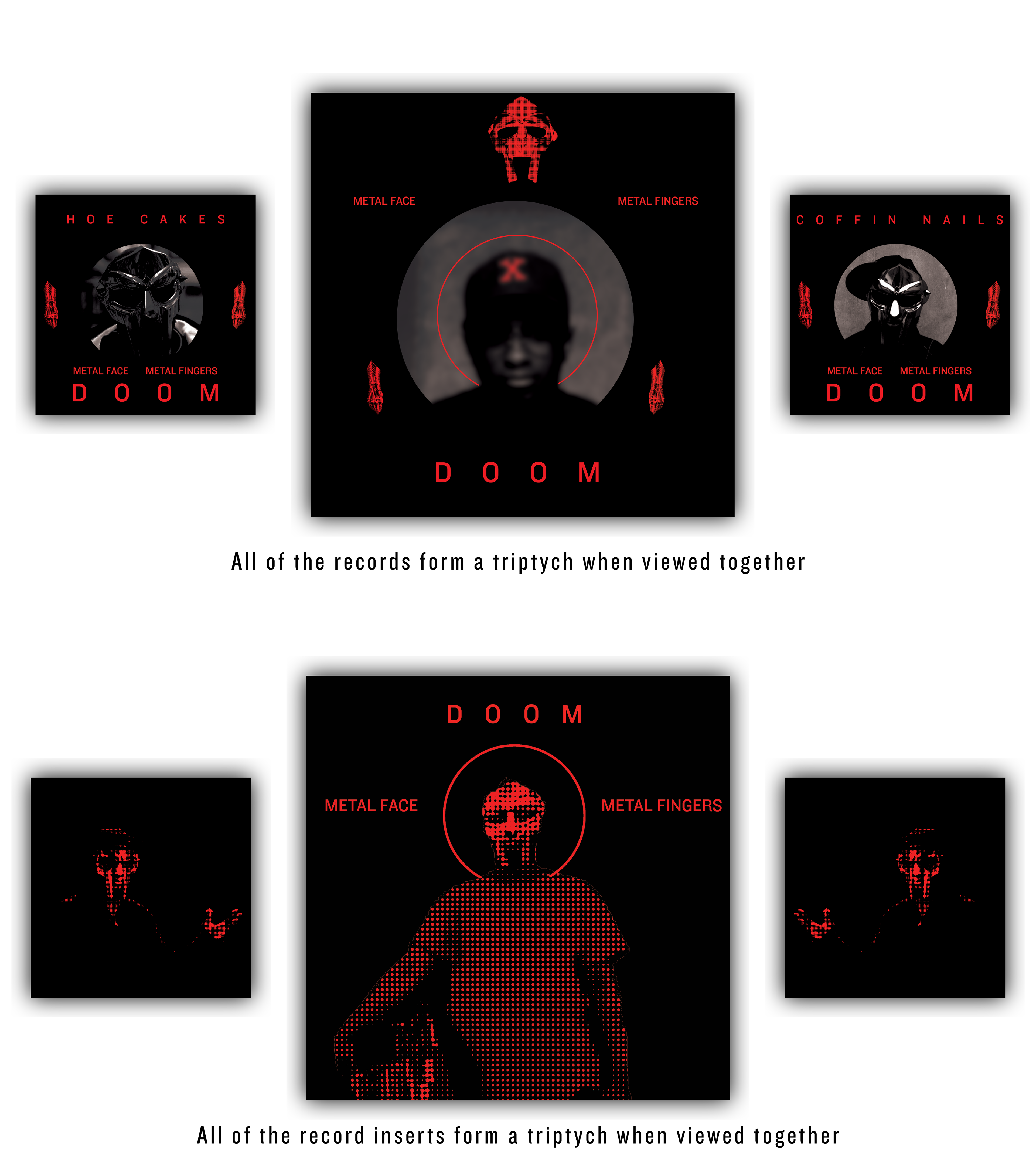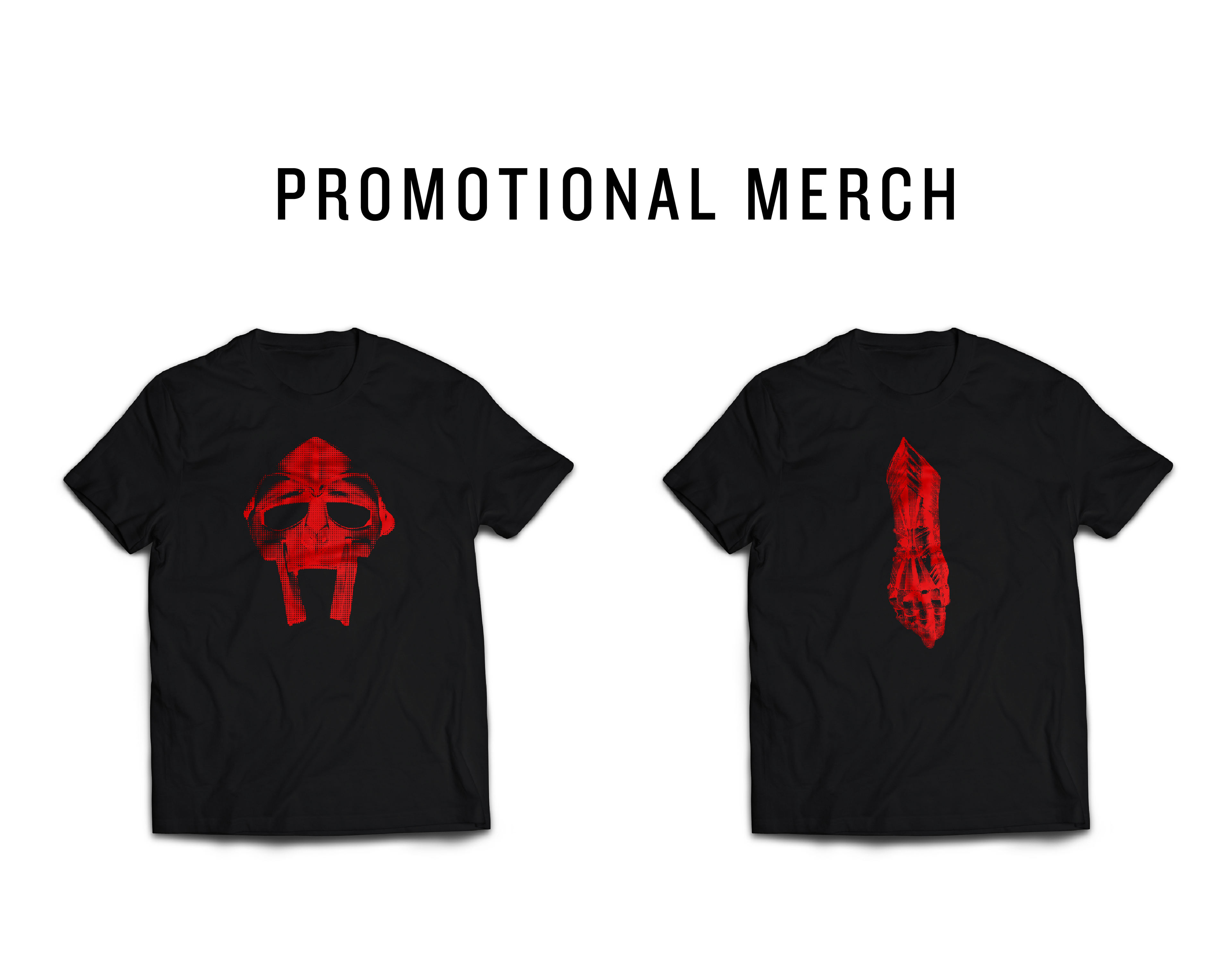 MF DOOM is a prolific rapper and beat producer. He has many monikers and keeps his identity unknown. He appears in a metal mask, and he refers to himself as the "super villain." His music often samples old comic-book audio as a way of creating the narrative of super villain DOOM. MF DOOM is his most common moniker, which includes his music production in tandem with his signature east coast rap style. The moniker Metal Fingers consists of his work as a solo beat producer.
The design challenge consisted of creating a unique visual identity for a figure who deliberately conceals and controls his identity. The solution ultimately came by accentuating his balance between good and evil. Stylistically, the series borrows some compositional elements from early Byzantine religious iconography such as halos, center alignment, and triptych. This represents a goodness or self-importance. This theme is contrasted by red and black color scheme, which is typically associated with evil or satanic iconography.
These contrasting themes works to resolve the project by accentuating the anomaly that is DOOM's identity. The style also ties in his relationship to a light-hearted sense of evil or villainy. 
Components of the project include a vinyl record including a "best-of" mix of DOOM's work from MF DOOM as well as Metal Fingers. There are also 2 7-inch records including an instrumental Metal Fingers beat as well as the MF DOOM rap over this beat. Promotional merchandise includes 2 t-shirts to commemorate the series release.