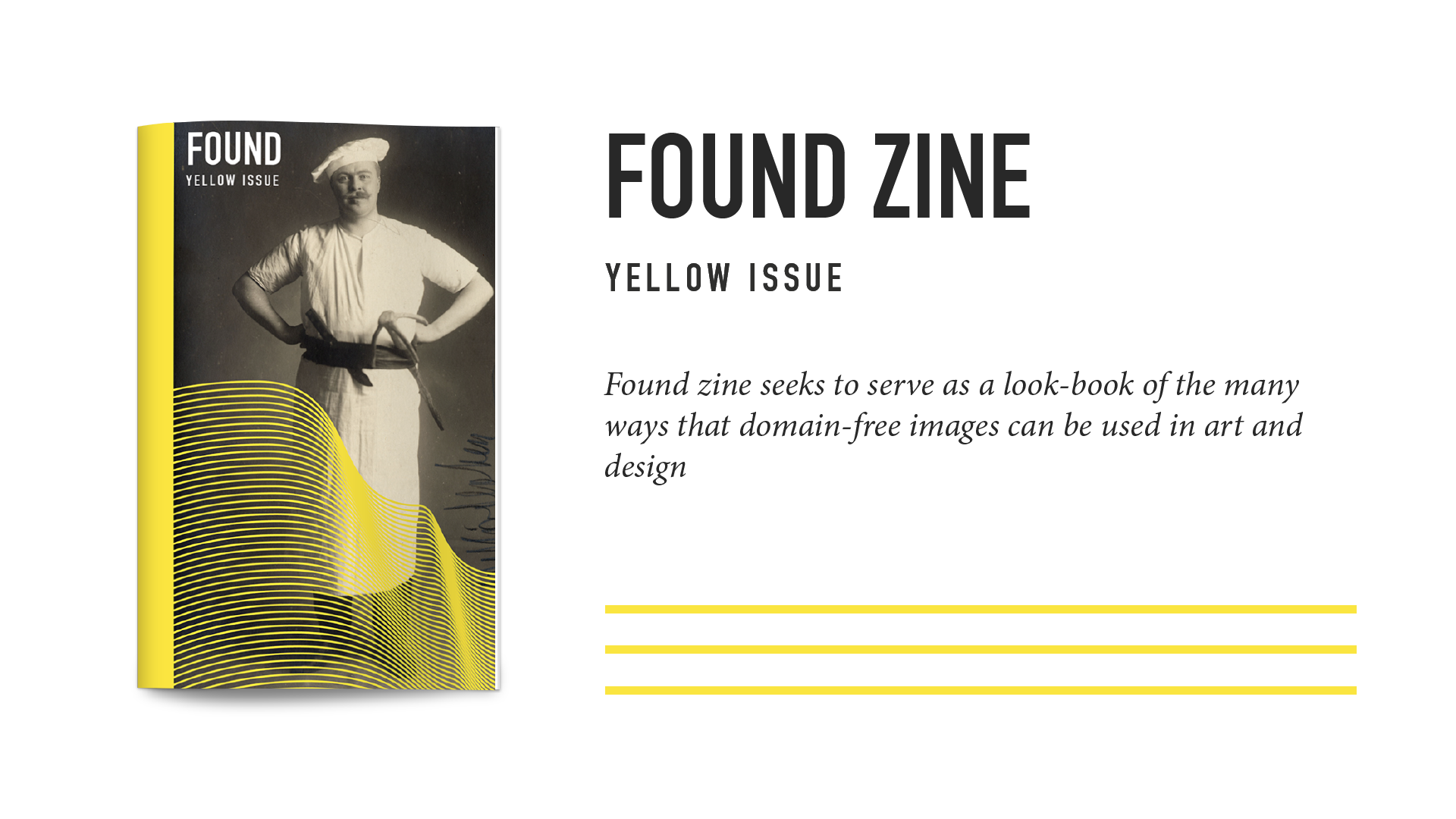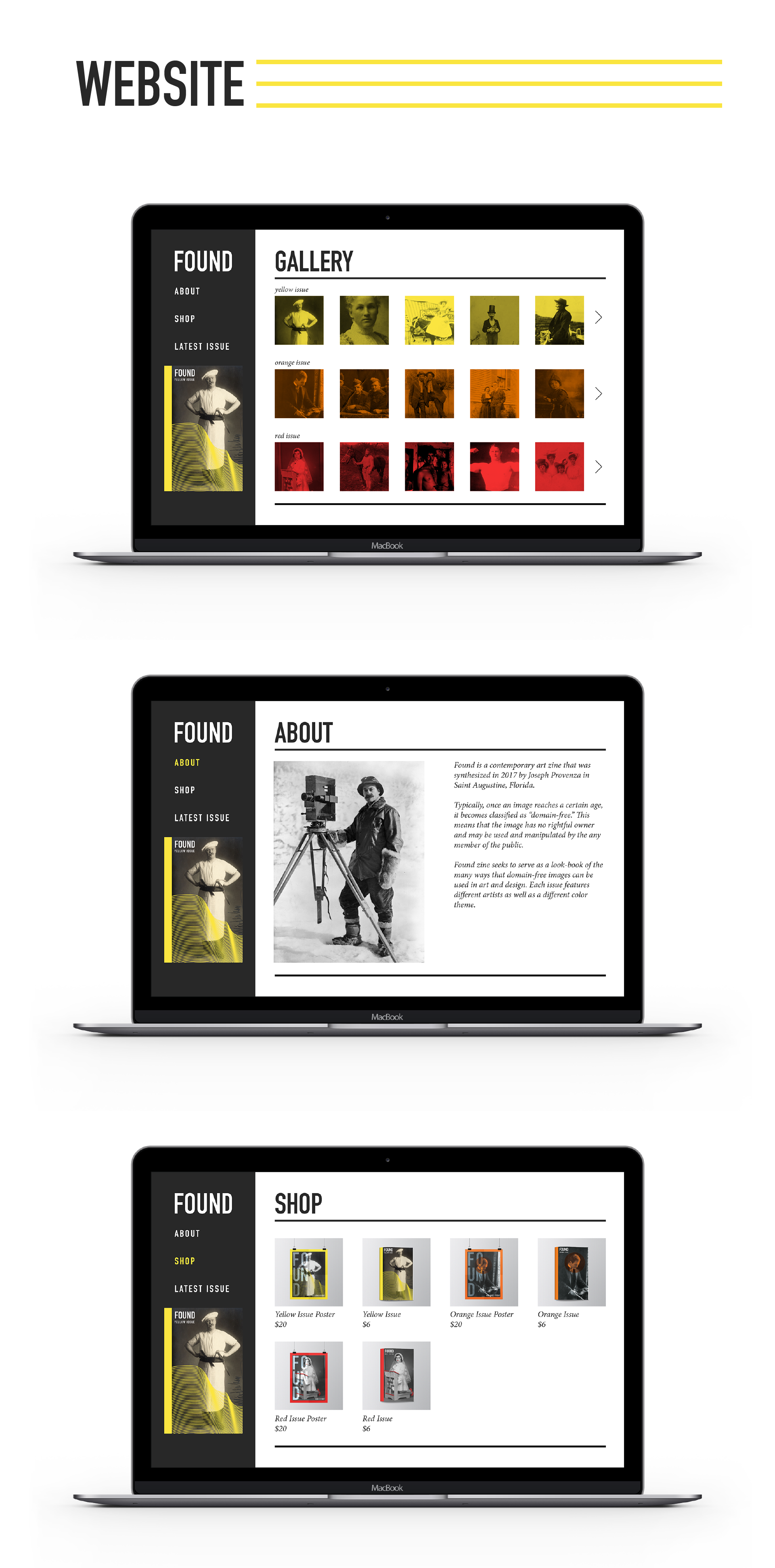 Found is a contemporary art zine that aims to emphasize the accessibility of found, domain-free imagery to the art community. The zine features a sampling of different found images that typically follow a common design motif for each issue.
On the website, the user is able to download any of the previously featured images for use. The website also features a shop allowing the viewer to purchase any issue of Found or a poster that corresponds to a previously released issue.
In the design of Found, the main goal is to showcase a collaboration of different artists using a variety of images to creatively inspire the viewer by serving as a look-book of the many ways in which found images can be used.