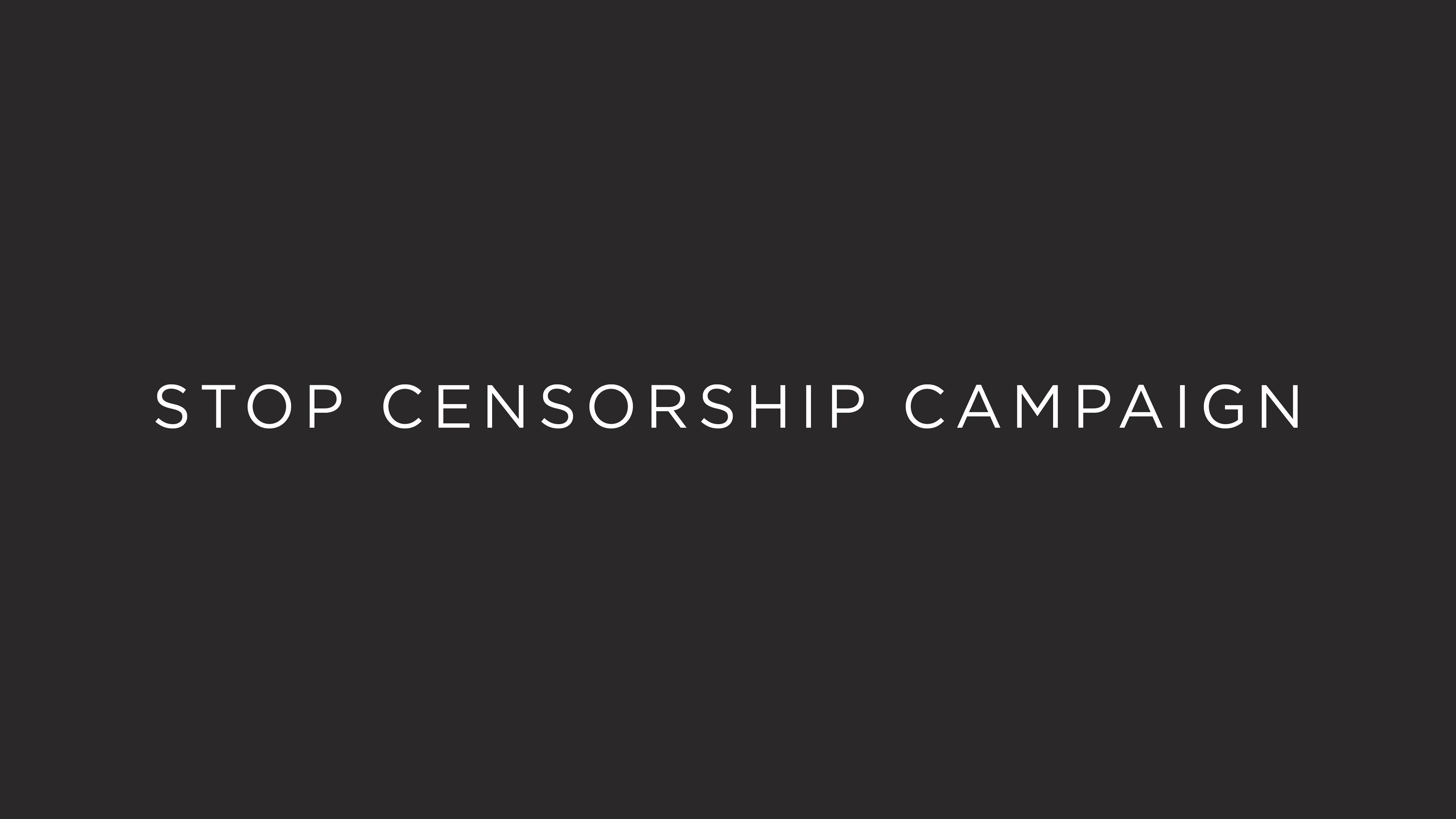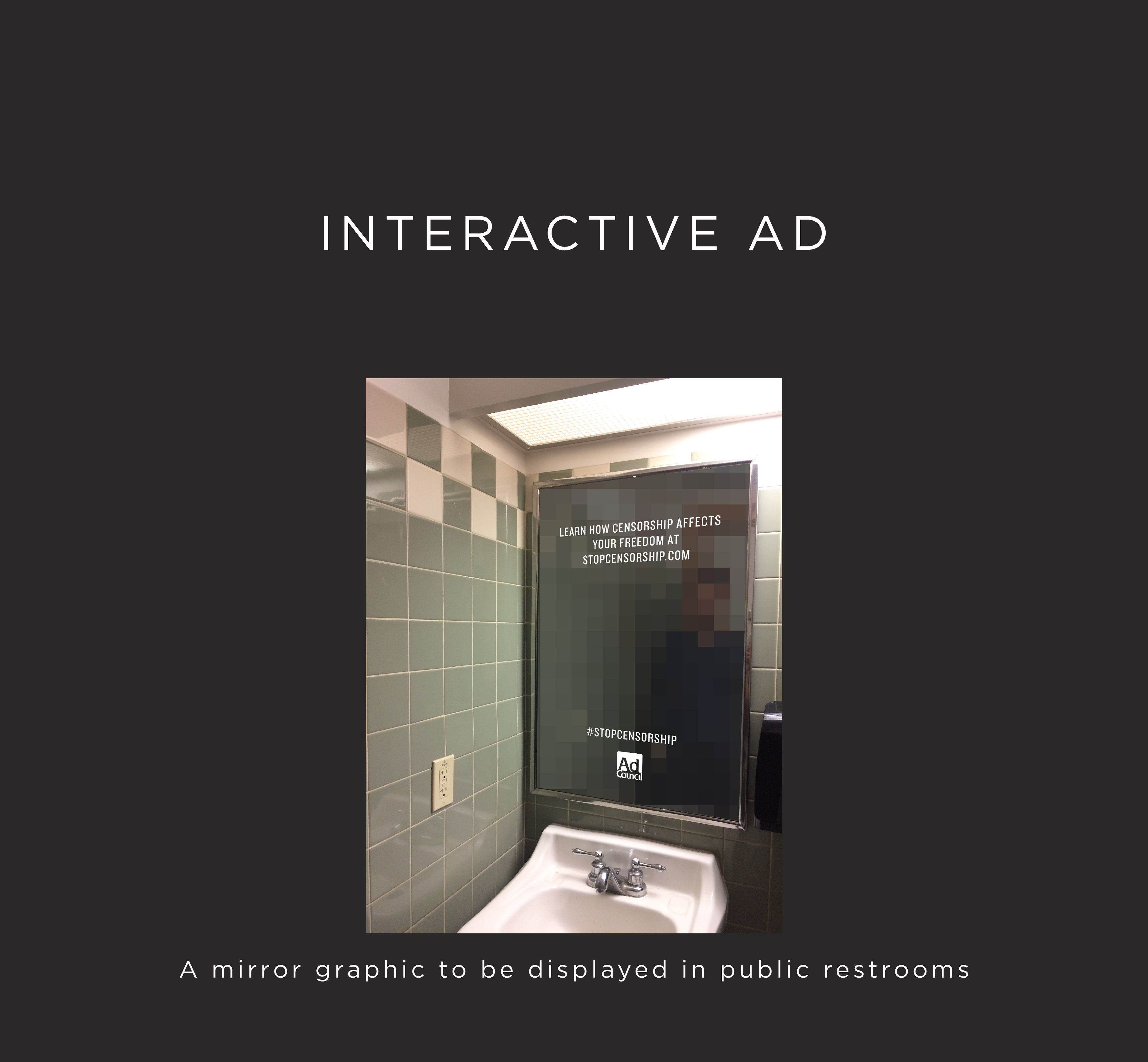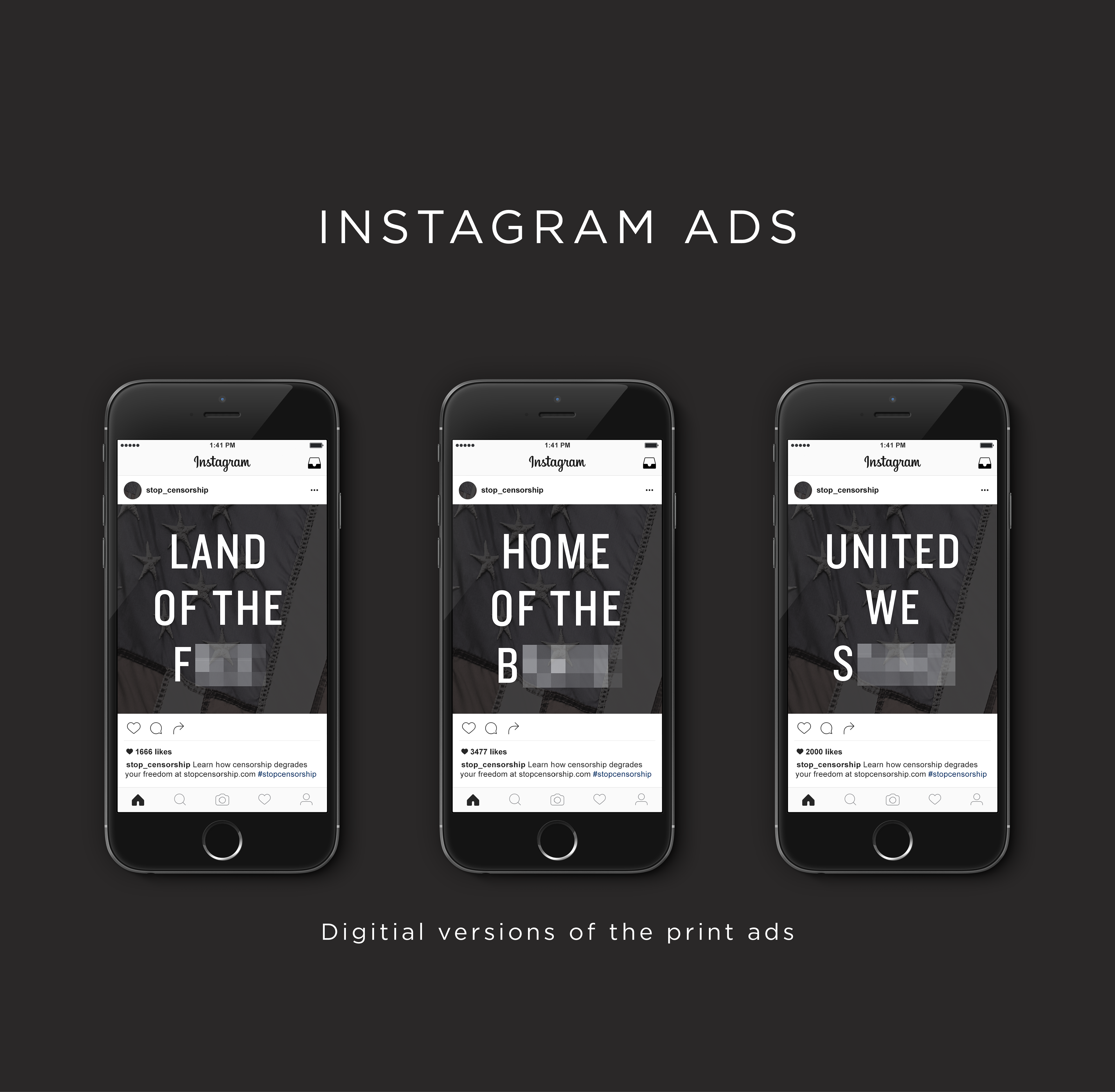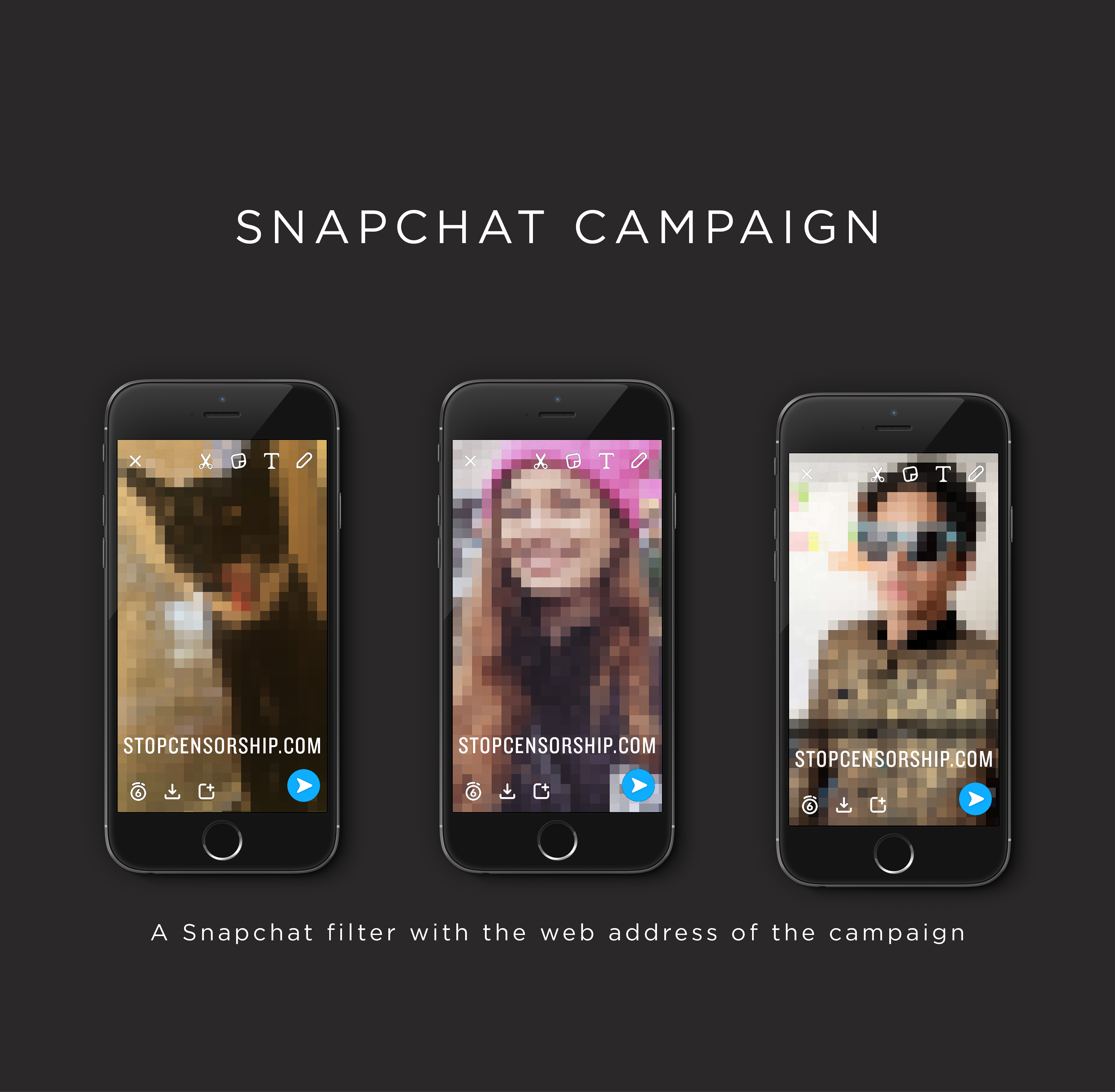 This ad campaign ultimately aims to illustrate to viewers how censorship of expression is gravely harmful to freedom and American values. By using pixelated type, a darkened image of the American flag, and iconic patriotic slogans, the campaign directly addresses censorship in terms of iconic American culture. The ad tells viewers that the censorship of language and expression can very easily degrade American freedom. The ads communicate an urgency and assault of the viewers liberty. 
The traditional media environmental ads exist in very public spaces in order to garner lots of attention with their inflammatory content. This adds a certain shock to the campaign, however there is a reveal. The ad changes from the censored version into the classic American slogan. By revealing the censored message, it illustrates the harmful nature of censorship to the all-encompassing public audience.
Instead of discussing broad American ideology, the interactive component is pointed directly at the viewer on a personal level. By censoring the mirror, this component illustrates how censorship can altar their identity, or even result in the complete loss of identity. The mirror has a hashtag, so viewers can post photos to social media of themselves in this out of the ordinary setting.The hashtag will house digital versions of the print ads, as well as all of those who have posted photos of the interactive campaign.
The social media campaign also addresses user-identity. By partnering with snapchat, the campaign reaches to a young adult community, an audience that is very conscious of their image and identity. By distorting their images, it adds an eye-catching look, while also delivering the message: that their images could be altered or degraded due to censorship.